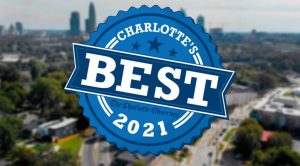 Seth Hildebrand
I cannot express how much the teaching staff has meant to Katie and I. I'm sure I echo the thoughts of many CDC parents in seeing the teachers as an extension of our family.  While our oldest will be embarking on her next chapter in kindergarten next year, it will be hard for any school to match the loving and nurturing environment the CDC provides every day.
Caroline Peters
Owen absolutely adores both of his teachers . He talks about them both over the weekend when he isn't at school. They have made Owen's transition into school better than we could have imagined. Thank you both for making First Presbyterian a home away from home while Owen is at school! We can't fully express how grateful we are for you!
Leah Sanders
With Ms. Wendy it is always a musical adventure. She compassionately holds court with every age gravitating to her circle. This is such a magical thing to watch and a dream to leave our children in the care of.
Anna Snowden
As a new mother, bringing her son to daycare for the first time and having to head back to work, I was never anxious about the care he was receiving in the Roly Poly room.  It was such a wonderful thing to feel put at ease, and look forward to hearing the stories of the day at pickup
Emily Costigan
The Butterfly teachers are so good at keeping me informed of how my son is doing. They proactively email me and keep me informed. They are great about letting me know when he's doing things like talking and pointing out shapes in a way that he hadn't before.  They are so observant and committed to keeping the parents aware of the kid's development!