Tours, Tuition & Registration
Registration 2020-2021
To register your child at the Weekday School, please complete the Registration Form and make a check payable to FPC Weekday School for the registration fee.
Priority for enrollment is given to currently enrolled families and members of First Presbyterian Church.
If you have questions about registration, please contact Lauren McCrory  at 704.927.0247.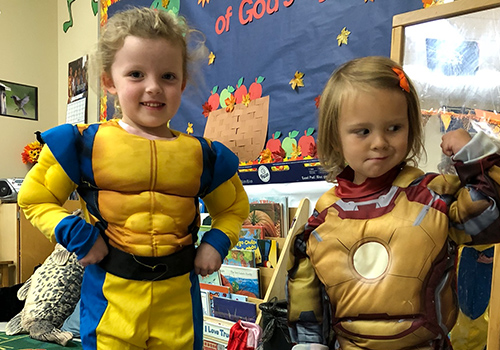 Fees & Tuition
Fees for attending the Weekday School are broken down into registration fee, activity fee and monthly tuition.
A non-refundable registration fee is charged for each child at the time of registration. If a space is not available for your child during the registration period, the registration fee will be returned and your child will be placed on the wait list at no charge.
Registration Fees
For Members of First Presbyterian Church – $100
For non-members – $130
Activity Fees
This fee covers the cost of field trips and enrichment activities for the entire school year. It is payable at the beginning of the school year in September.
Twos – $ 50
Preschool – $290
Monthly Tuition
Tuition is due by the 20th of the month from September through March.
Tuition for the final two months of the school year (April and May) reserves your child's space for the following year and must be paid in advance.
Tuition Express: Electronic Funds Transfer Form
Tuition Express: Frequently Asked Questions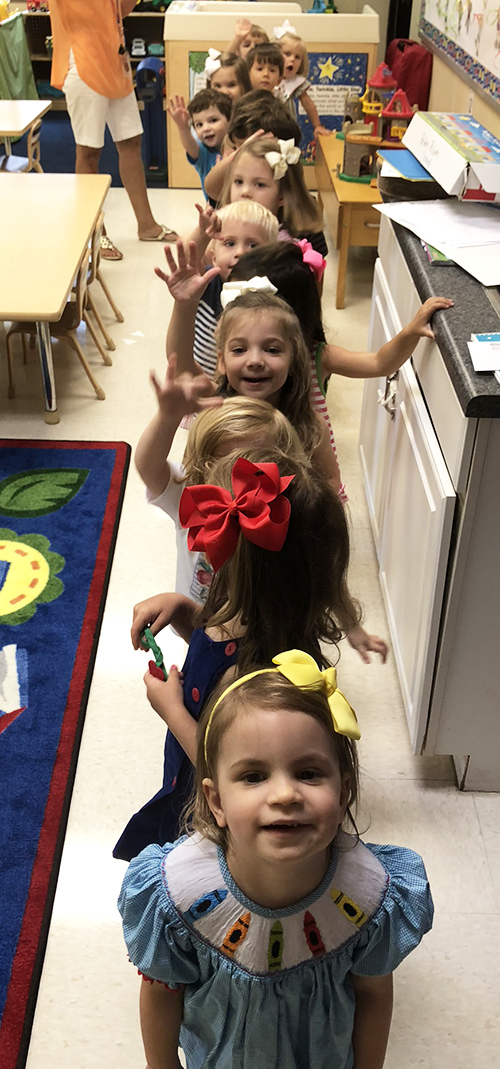 Tours
We look forward to meeting you, walking through our facility with you, sharing our philosophy and answering any questions you may have. If you are interested in a tour please sign up below or contact our director, Lauren McCrory.
Upcoming tours are on: 
Tuesday, March 10 at 10:30 am