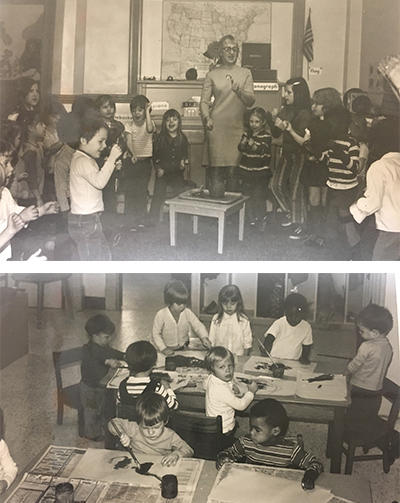 First Presbyterian Church has anchored the corner of Trade and Church streets in Center City Charlotte for almost 200 years.
In 1815, Charlotte town commissioners first set aside this plot of land to be used for a town church. It was to be built by the townspeople and used by all denominations. Construction began about 1818. Presbyterians of Charlotte were first recognized as a church on September 5, 1821. FPC views this as the birth of First Presbyterian Church.
FPC serves its communities in many ways, including fighting homelessness and poverty, engaging in global mission and offering hospitality.
One of FPC's strongest commitments has long been nurturing children. The church and its members do this in countless ways. The schools at FPC demonstrate the church's commitment to this vital mission.
In 1947, the Child Development Center was established as a reflection of this vital mission. A pioneer in its field, the Child Development Center has served as a model for other churches in our city. To expand on this mission to serve families working in the heart of Charlotte, the Weekday School was founded in 1990.
As the church approaches its 200th anniversary in 2021, it continues its commitment to share God's love by caring for and educating a diverse group of young children in partnership with the congregation, church staff, parents and teachers.